Hi! My name is Jen and I live in the Chicagoland area with my husband and three rescue dogs. I started the keto diet for mental health in November 2018 and haven't looked back.
As a person with a major sweet tooth, I often look for low-carb alternatives for dessert. Keto mug cakes are the perfect low-carb dessert option in my opinion. I love to experiment with easy mug cake recipes and look forward to sharing them with you here.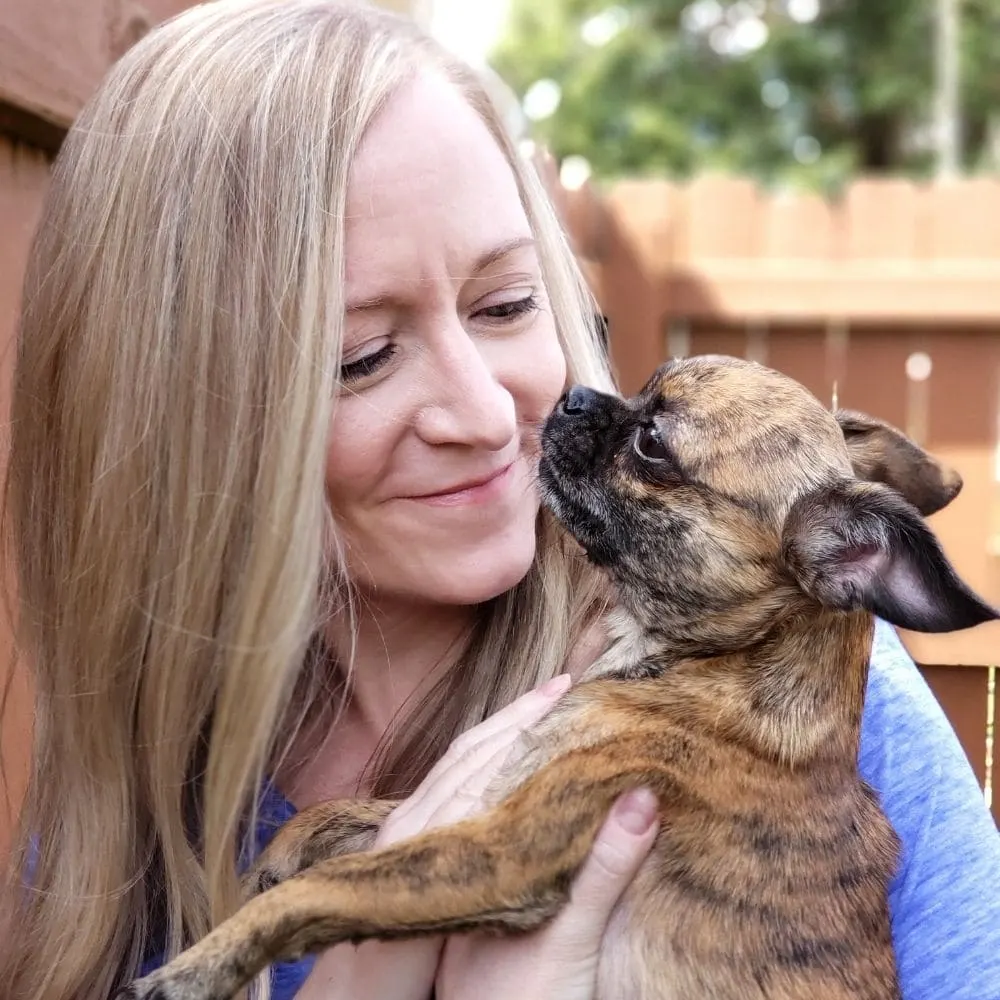 Why I live a low-carb life
Struggling with anxiety, depression, and mood swings for most of my life, I finally figured out the foods that agree with me best. I've experimented with many diets over the years, and I can confidently say that I feel my very best on a ketogenic diet.
This is not medical advice. I don't believe diets are one size fits all. However, I do believe that foods play a big role in how we feel physically and emotionally. Once you learn to eat for your optimum health, it's an absolute game-changer all around.
My husband and I both live a low-carb lifestyle. The reason we find the ketogenic lifestyle sustainable has a lot to do with mug cakes!
What are mug cakes?
Mug cakes are microwave cakes in a mug. Using a microwave-safe mug, a few simple ingredients will get you a low-carb cake for one in minutes.
Microwaves are bad! Yes, I know that microwaving is not the best option. However, if you are looking for quick and easy low-carb mug cakes, microwaving is how that's happening on this website!
Why mug cakes?
Keto mug cakes are my favorite low-carb dessert for the following reasons:
Portion controlled. Since you make these cakes in a mug, they are a great size for one person. I find mug cakes to fill me up just enough to satisfy my dessert cravings.
Easy. Mug cakes are so easy to make and tweak to make it work with the ingredients you have on hand. It's usually safe to eyeball the ingredients to save on dishes, too.
Fast. 60-90 seconds in the microwave. How do you beat that?
Guilt-free. Since most keto mug cake ingredients are nutritious and sugar-free, there's really not much guilt after eating one. Of course, you don't want to overdo it on keto sweeteners, so no refills! 😉
Delicious. While you might miss sugar on keto, enjoy the fats. You get to eat butter and so many other often forbidden fats. Fats are flavorful and filling and after your taste buds adjust, it doesn't take much to whip up a scrumptious mug cake without a ton of sweetener.
The Recipes
All mug cake recipes are tested at least twice before publishing. Please keep in mind that using different brands of ingredients and microwave strengths may vary and can alter the end result.
Nutrition Facts
I use Carb Manager to calculate nutrition facts. Should you use different brands of ingredients or alter the recipe in any way, be sure to do your own calculations if you want accuracy.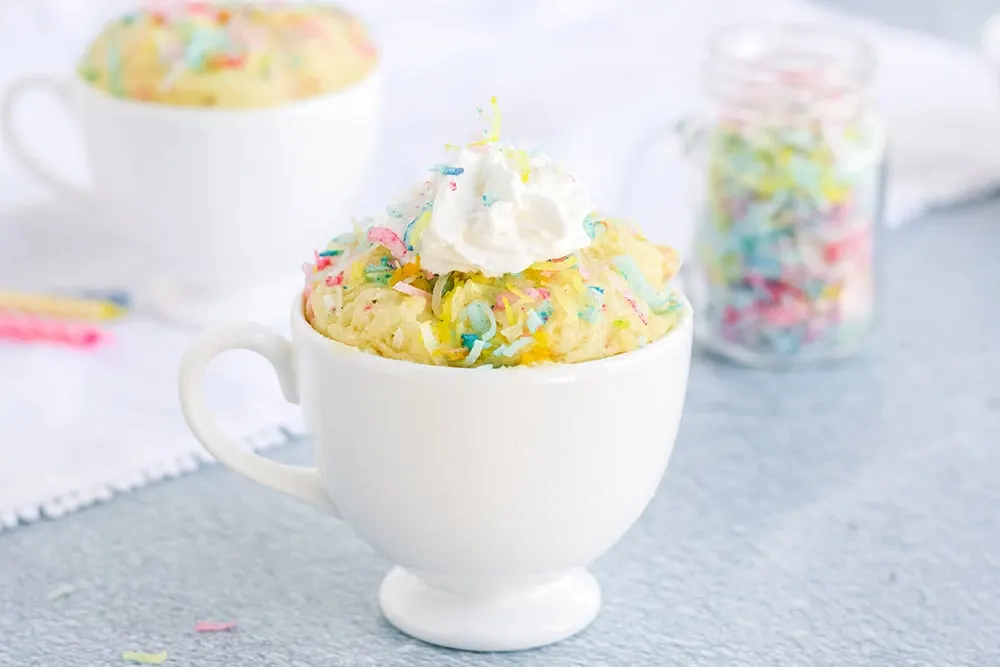 Reach out
If you have a mug cake flavor suggestion, want to partner up, or have anything you want to chat about, feel free to email me at any time at [email protected].
Cheers to delicious and easy mug cakes!